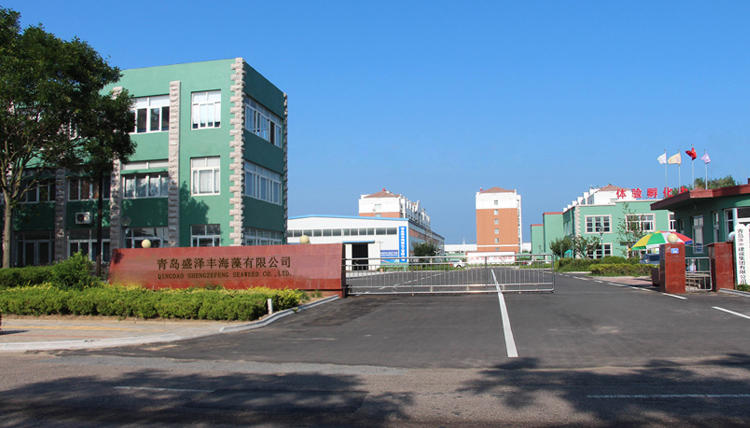 Established in 2014,Qingdao Zefeng Seaweed Chemical Co., Ltd. is one of leading tech- oriented company with sodium alginate, carrageenan, import seaweed, main products of high-tech marine product enterprise, the company is located in Qingdao West Coast economic area, the geographical position is superior, convenient transportation logistics. Group plants cover an area of ​​200 mu, building area of ​​45,000 square meters, and more than 320 employees, 15 engineers and technicians.
We have the quality audit system of supervision and complete quality supervision and testing center, has the first-class, complete implementation of the quality control system, the company passed the QS certification, ISO9001 quality management system certification, ISO22000 food safety management system certification.
Zefeng is committed to the research and development five series products,industrial grade sodium alginate used in high-grade printing and dyeing, food grade sodium alginate in carnivorous, pasta, dairy products, cosmetics, medicine and other fields,refined carrageenan,semi refined carrageenan,professional import seaweed.
Zefeng Group set up three sodium alginate production bases in Qingdao, Lianyungang, Yantai, with carrageenan production base in Indonesia, with seaweed raw material procurement center in Chile, Peru.
Zefeng's operation center is located at the West Coast Economic Area of Qingdao City, China, the company responsible for the overall operation. Under the R & D center, production department, financial department, marketing department and the domestic international marketing department, responsible for the company's products R & D, production, sales and other business, formed from the raw material supply, production organization, to promote the use of research and development of products, the chain operation mode.
Affluence seaweed to innovation as the driving force, to the quality of survival, is willing to work with a new look, sincere attitude, perfect service, cooperate with the social from all walks of life. Company general manager Mr. Xu Quanyong in line with the spirit of the pursuit of excellence in a professional, a warm welcome to all sectors of society to new and old customers to visit the company guidance.